Has anyone seen the Patriot Ledger today?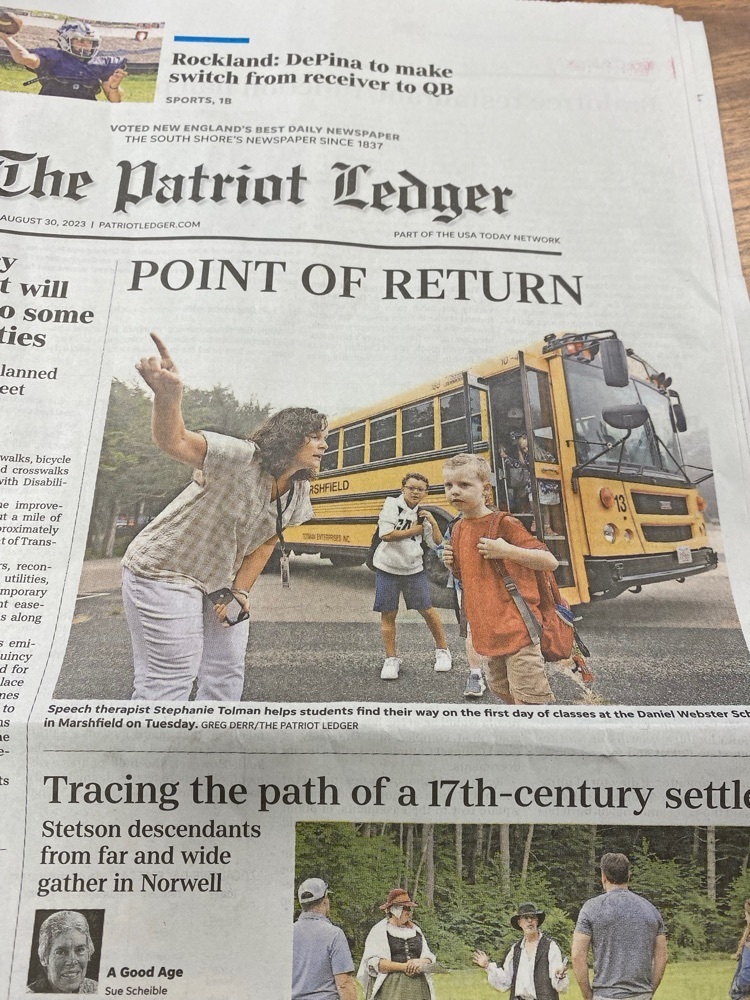 What a great start to the 2023-2024 school year!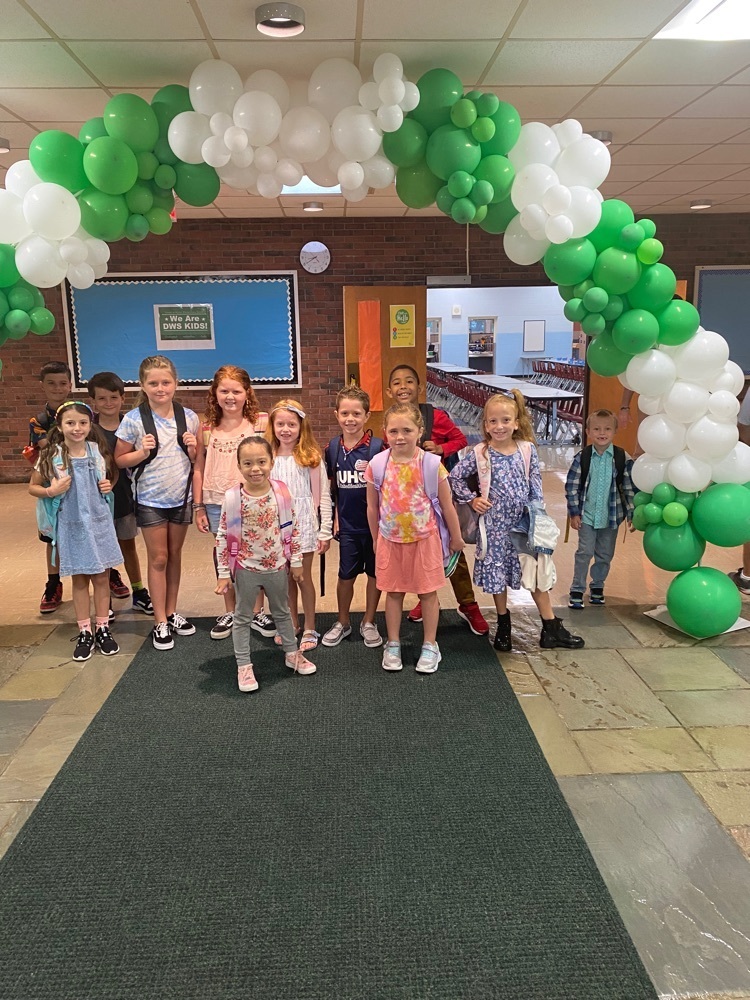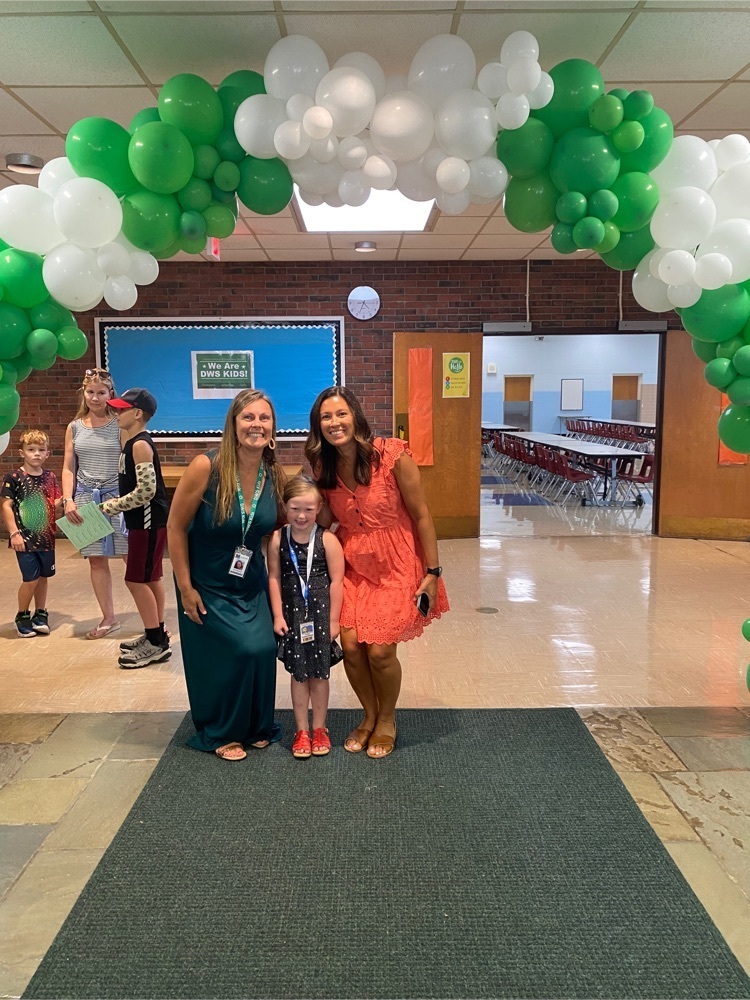 Congratulations to the graduating class of 2023! We had such a fun time welcoming the previous DWS kids today and wish them the best!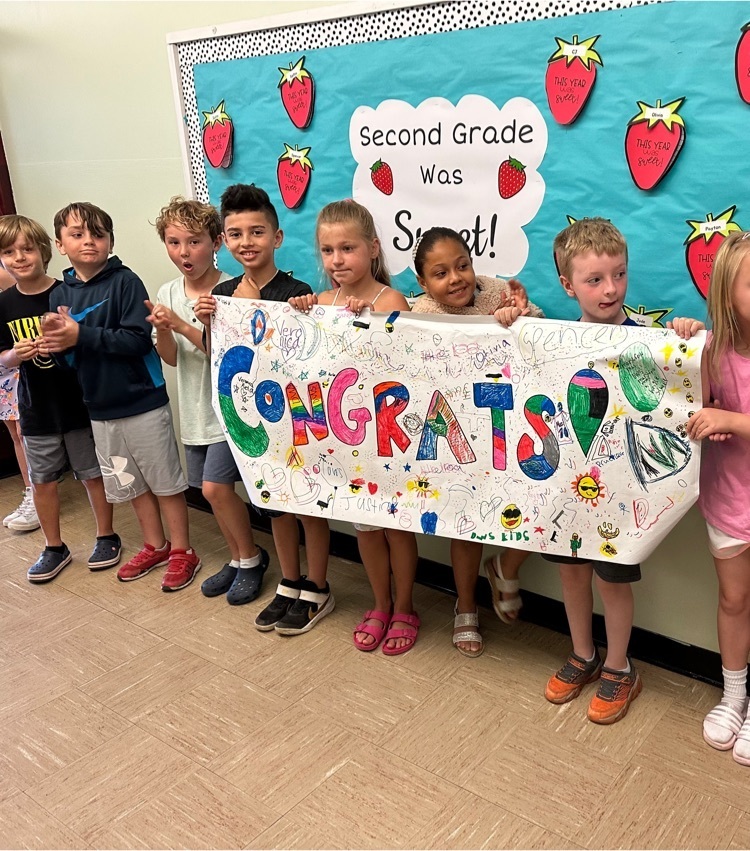 DWS welcomed Ms. Wendy from the Ventress Library to share how to sign up for a library card and about the summer reading programs happening at Ventress!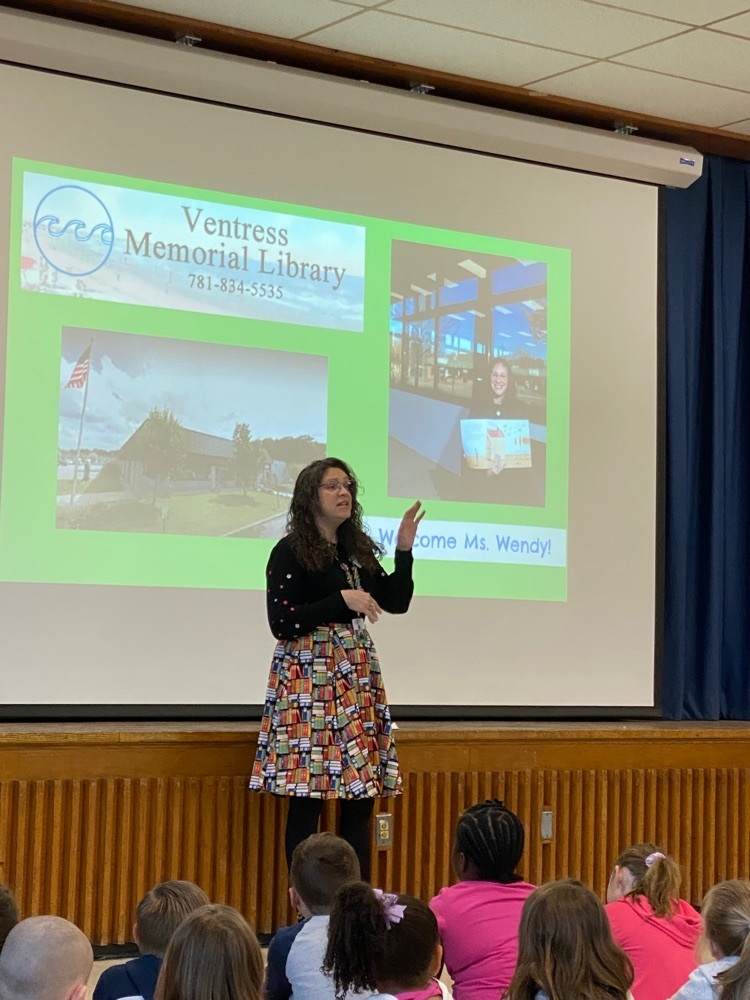 Big things happening today at DWS! The FBMS team is here to prepare our fifth graders for middle school!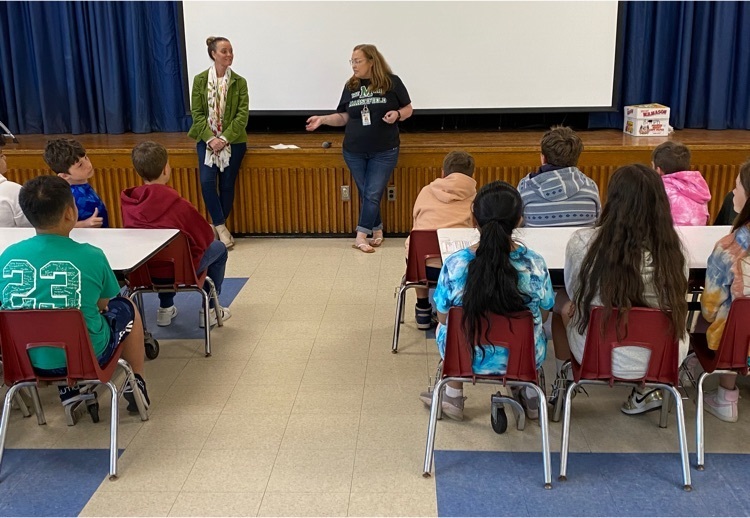 Today we welcomed Ms. McCaffery from Safe Routes to School! Ms. McCaffery taught us about bike safety!
Happy teacher appreciation week! To show our gratitude and with the support from our PTO, DWS teachers will have the chance to win a $50 gift card to a local business!! Thank you to our PTO and our teachers! We appreciate you! ❤️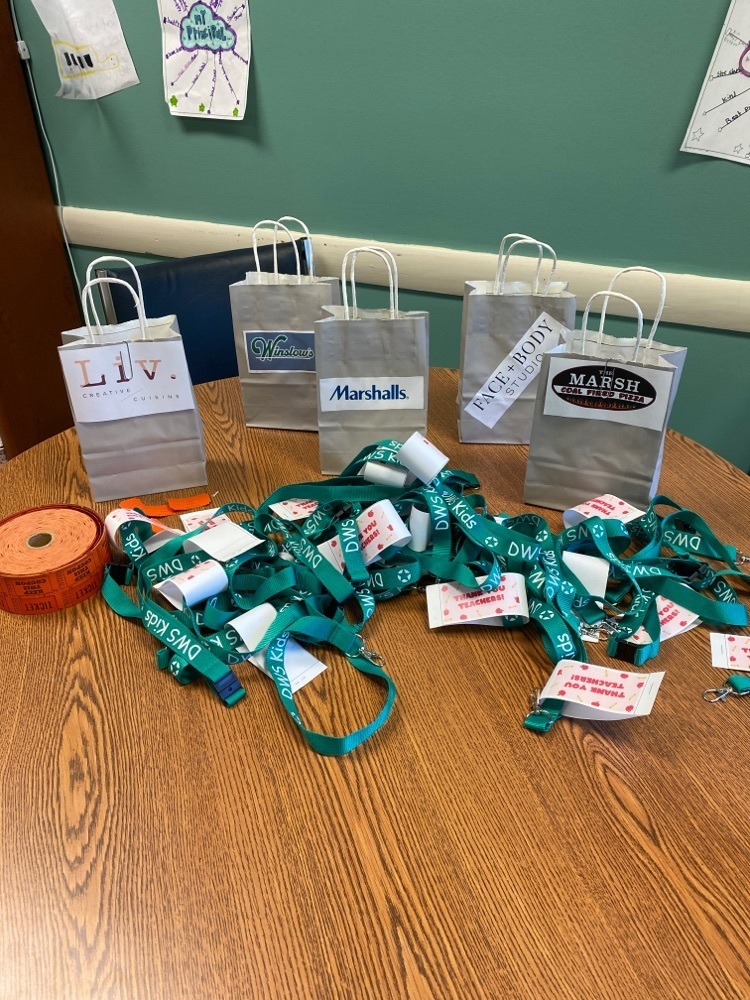 Happy School Lunch Hero Day! We are grateful to Ms. Parry, Ms. Gorham, and Ms. Allen for taking such good care of our DWS kids! They fill their bellies with delicious meals and always leave them with a smile! Thank you for all you do!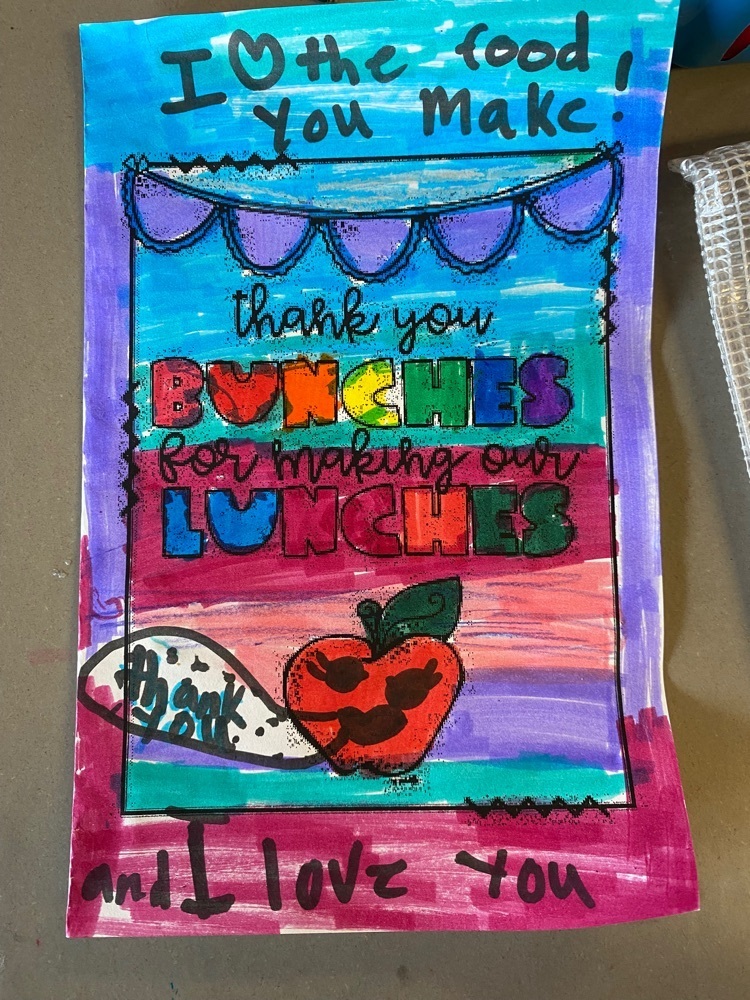 Thank you to our amazing DWS Families & our PTO for putting on a delicious luncheon for teacher appreciation!! We will continue our celebration next week! Be on the lookout for an email from me with our plan!!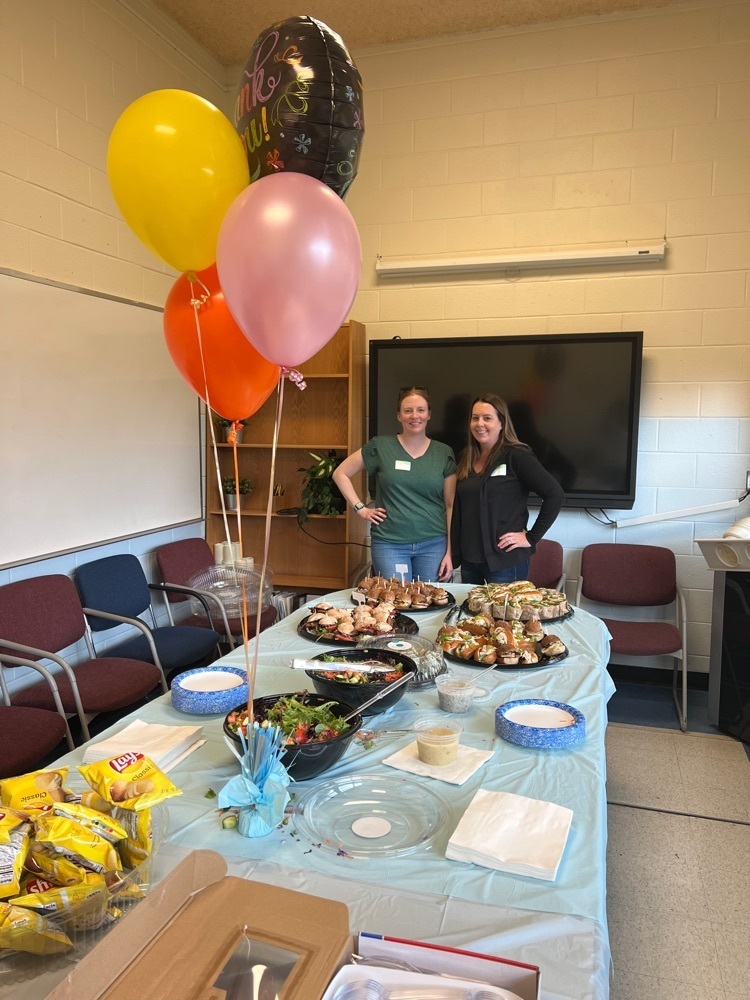 So excited for We Are Marshfield Project Day! DWS has a great group of volunteers to help us repaint our blacktop games!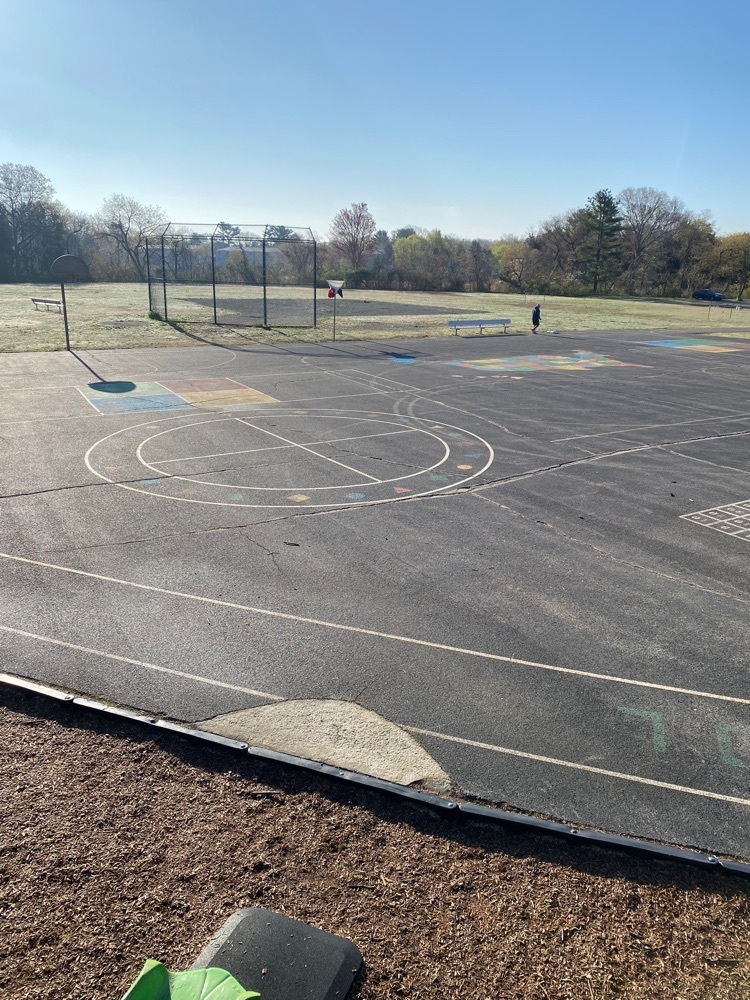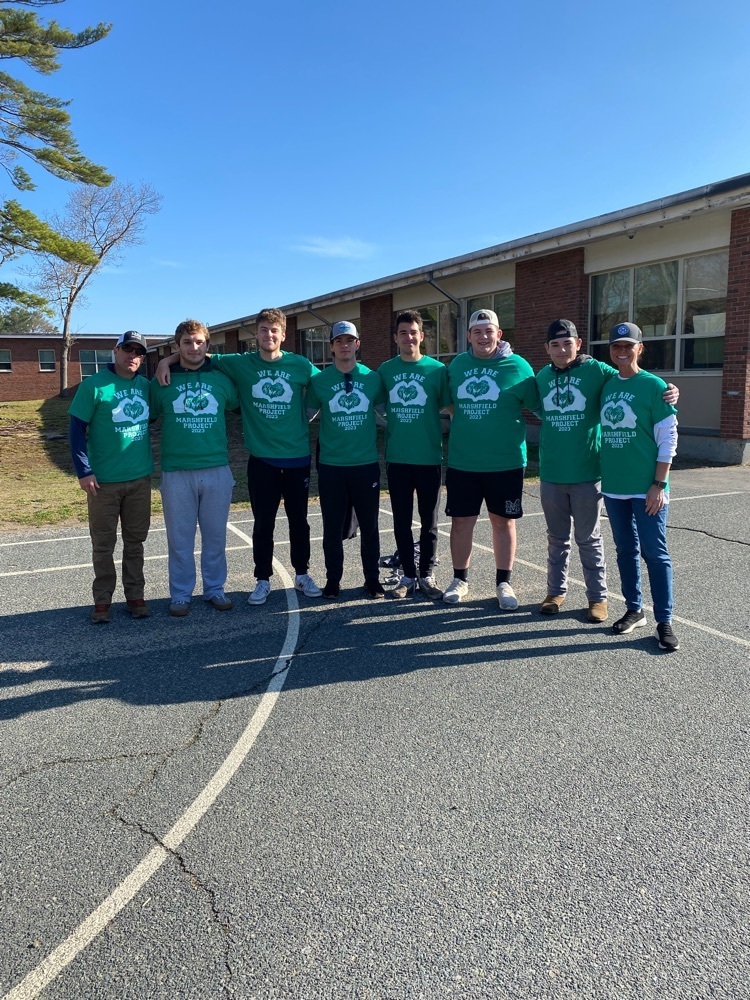 Happy Administrative Assistant Day! DWS is busy showering Mrs. Kennedy & Mrs. Morris with flowers and treats to show our appreciation!!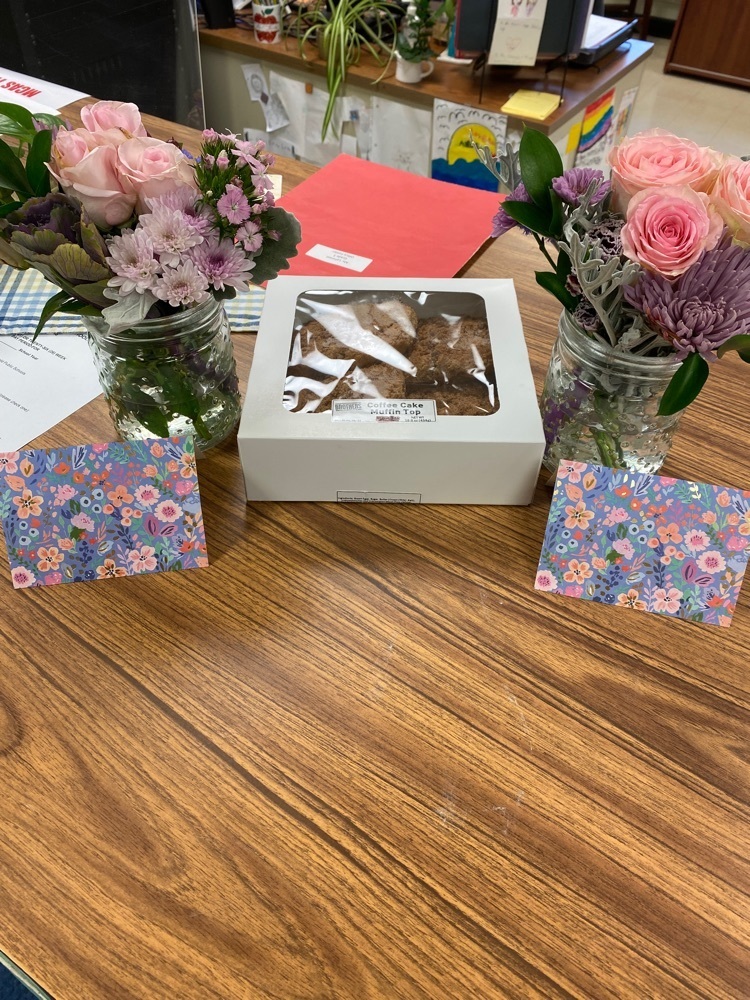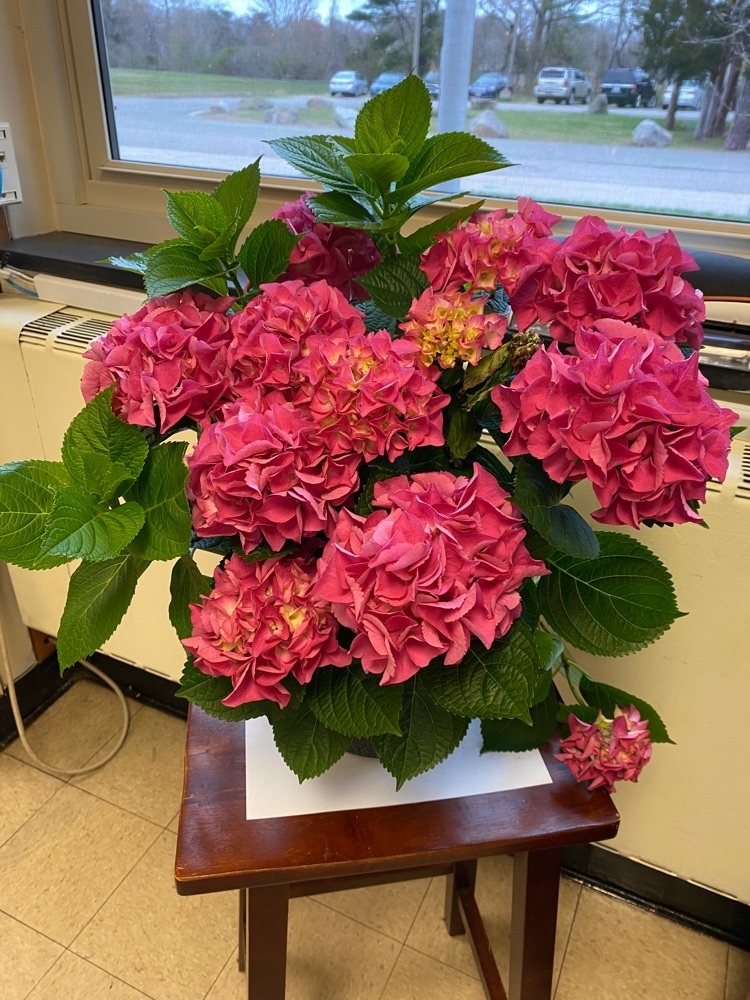 It is finally April and time for the K-12 Art & Tech Fair! Don't miss the one night only exhibit on April 11th from 6-8 pm at MHS!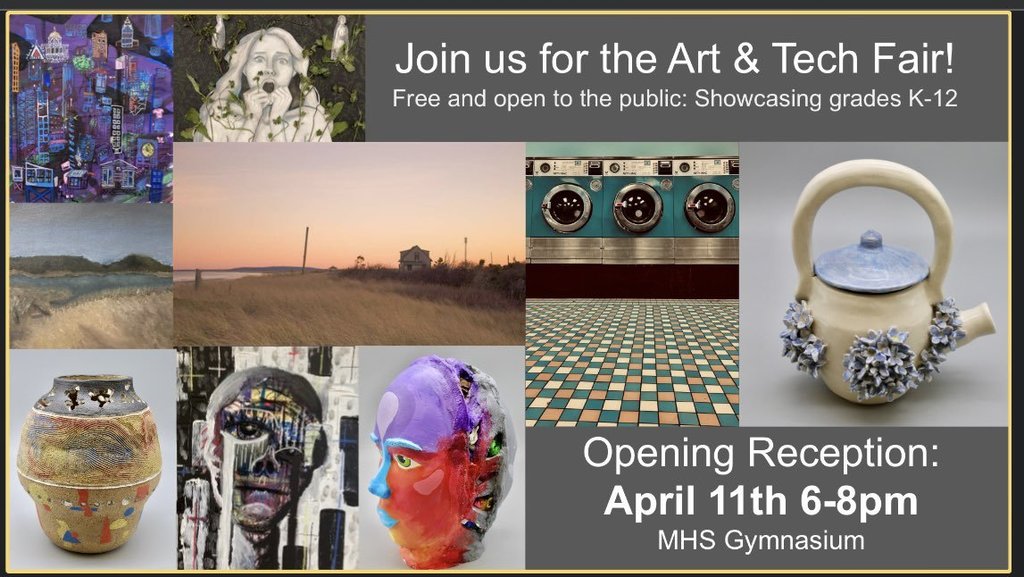 DWS welcomed children's book author Laura Duksta today! Thank you to our PTO for supporting this opportunity!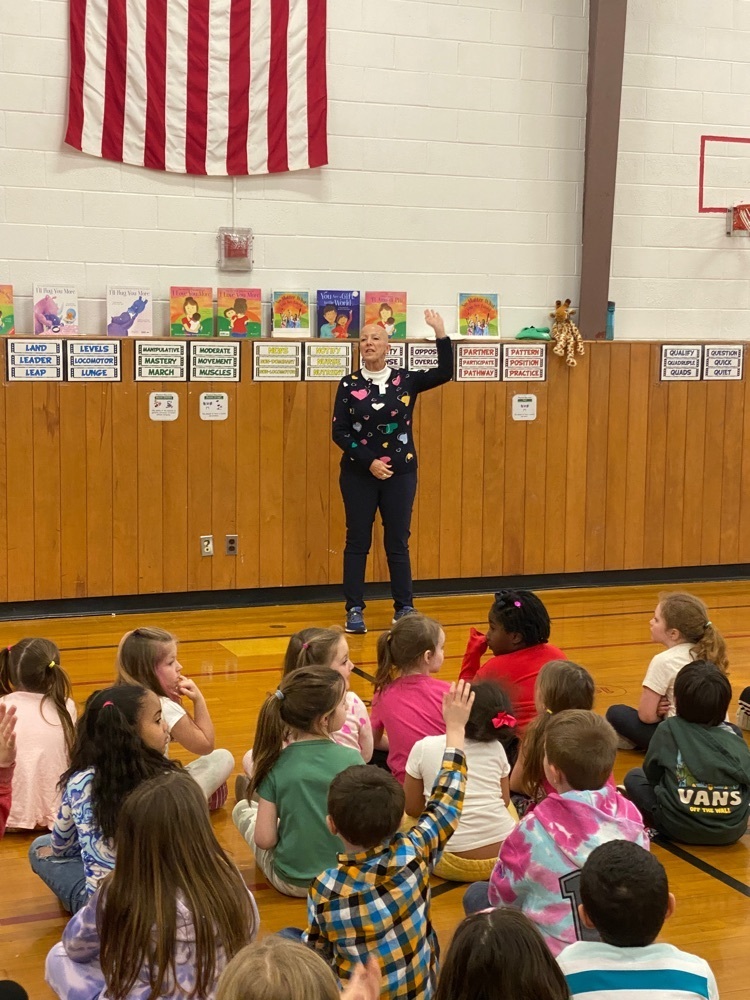 We were so excited to welcome Mrs. Brait to DWS today! She spent some time reading and playing games with Mrs. Bertulli's class! Thank you for a fun afternoon Mrs. Brait!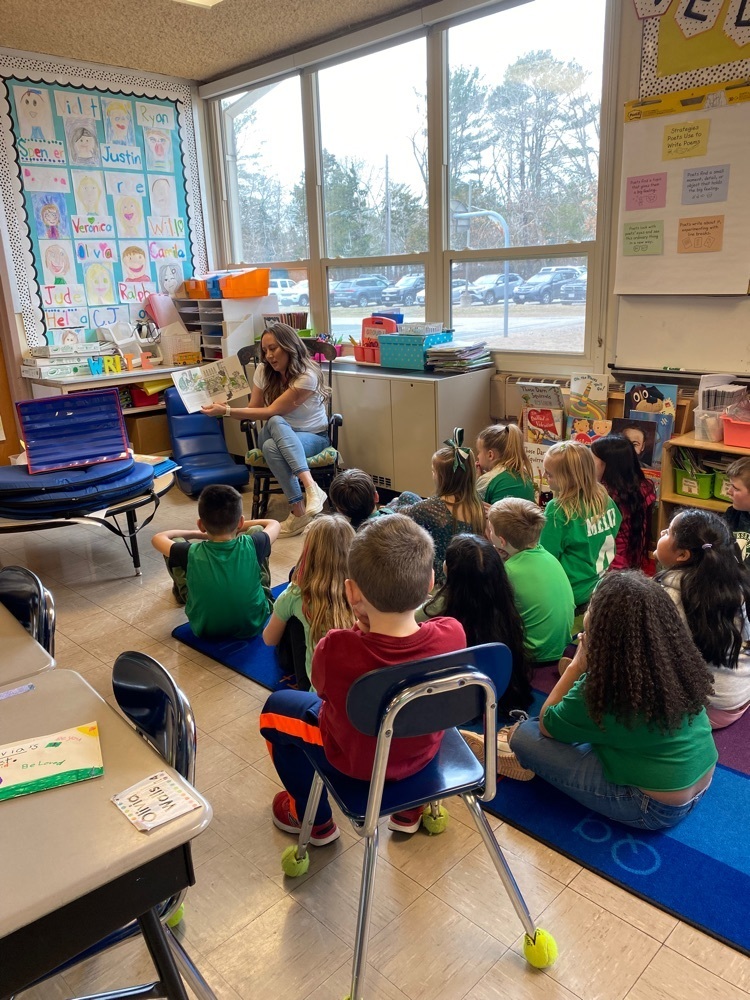 Mrs. Auriemma's class is representing the DWS in tonight's town wide volleyball game!! Let's go DWS!!
The DWS is so excited to welcome The Mad Scientist today!

Do you have an incoming kindergartener? Stop by Ventress Library this Saturday, March 11, from 9:30-11:30 to learn more about what to expect next year.
Principal Keuther joins DWS to help us celebrate Read Across America Day!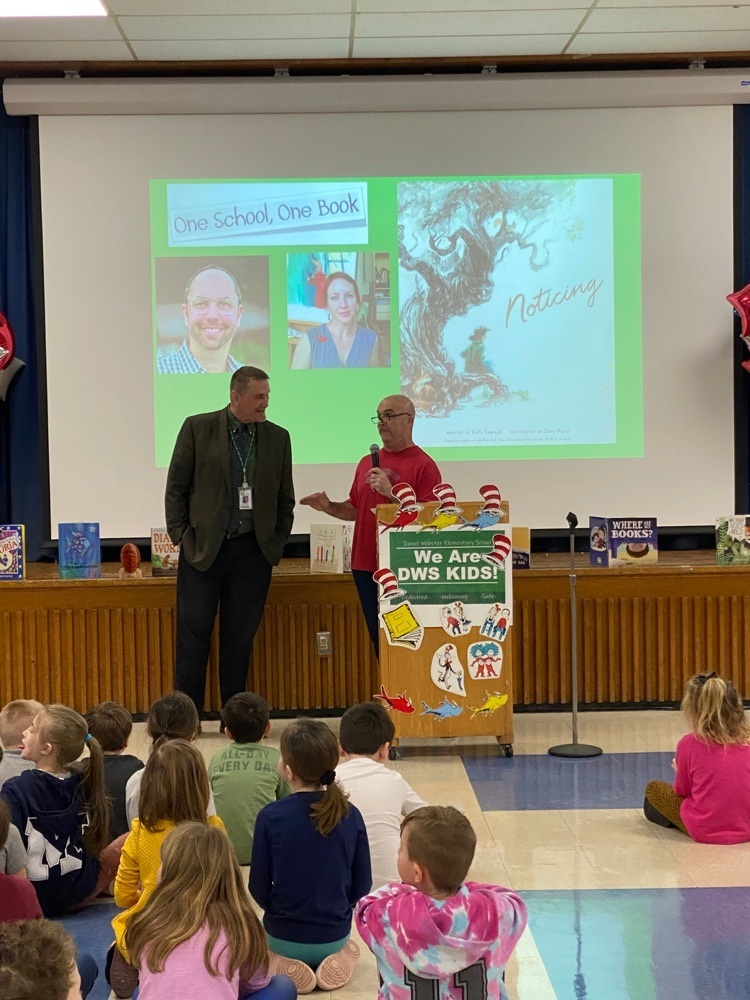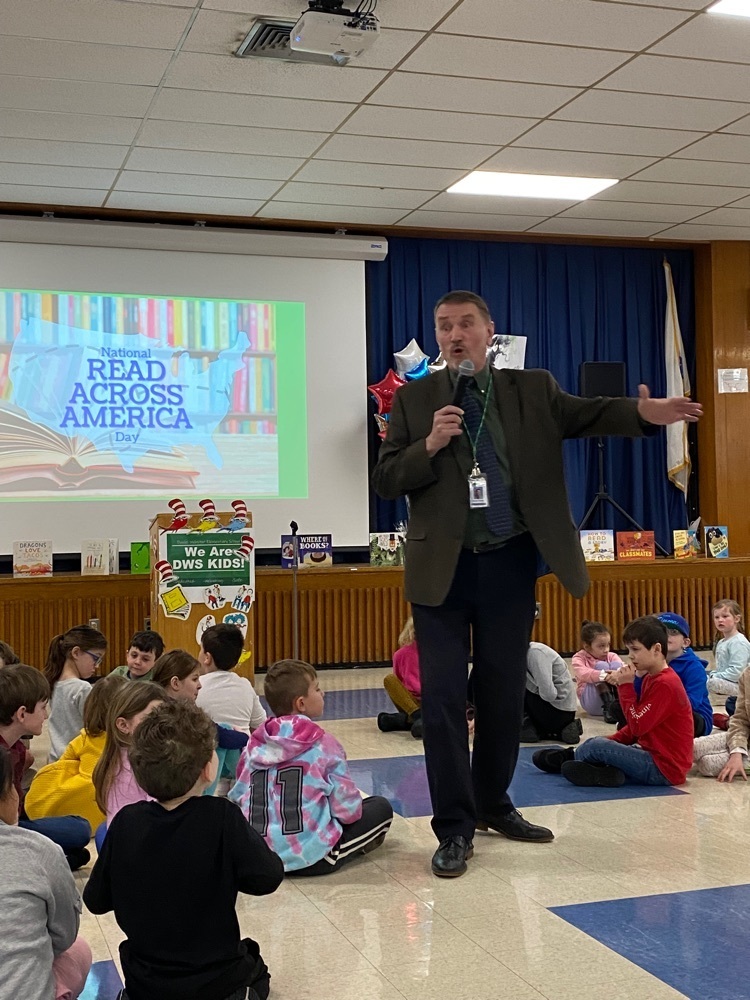 DWS Kids are enjoying their first day of after school enrichment!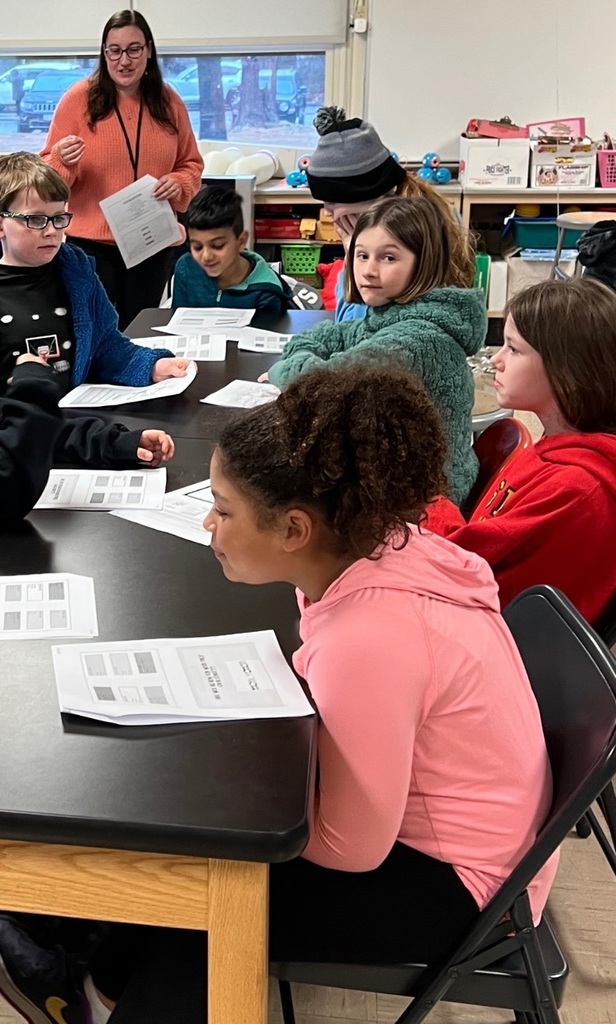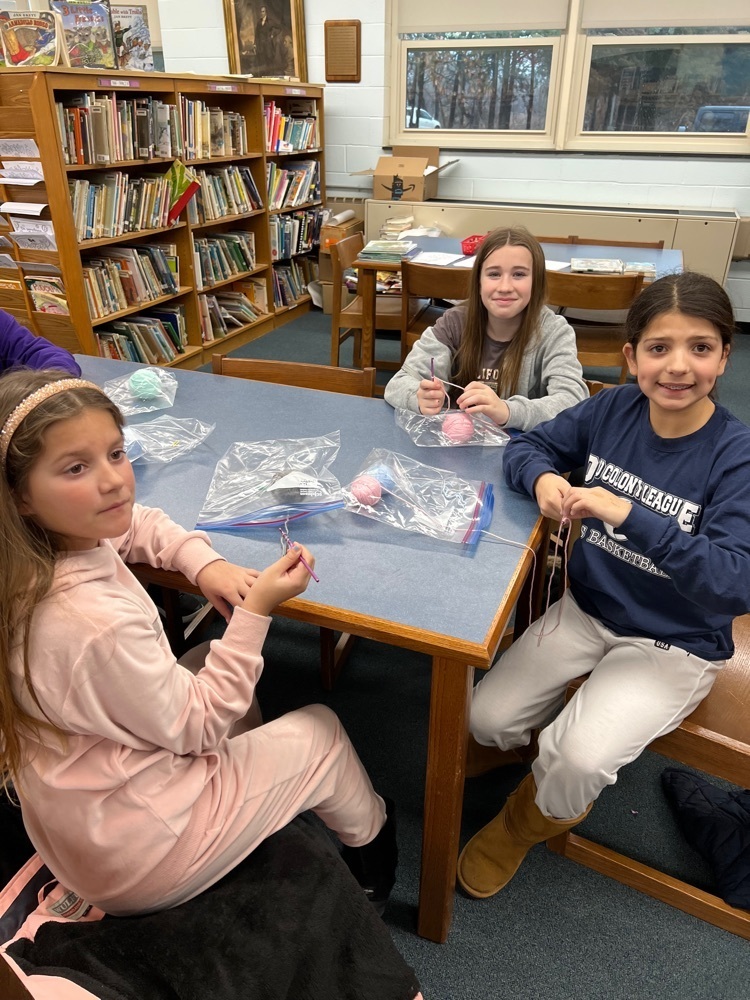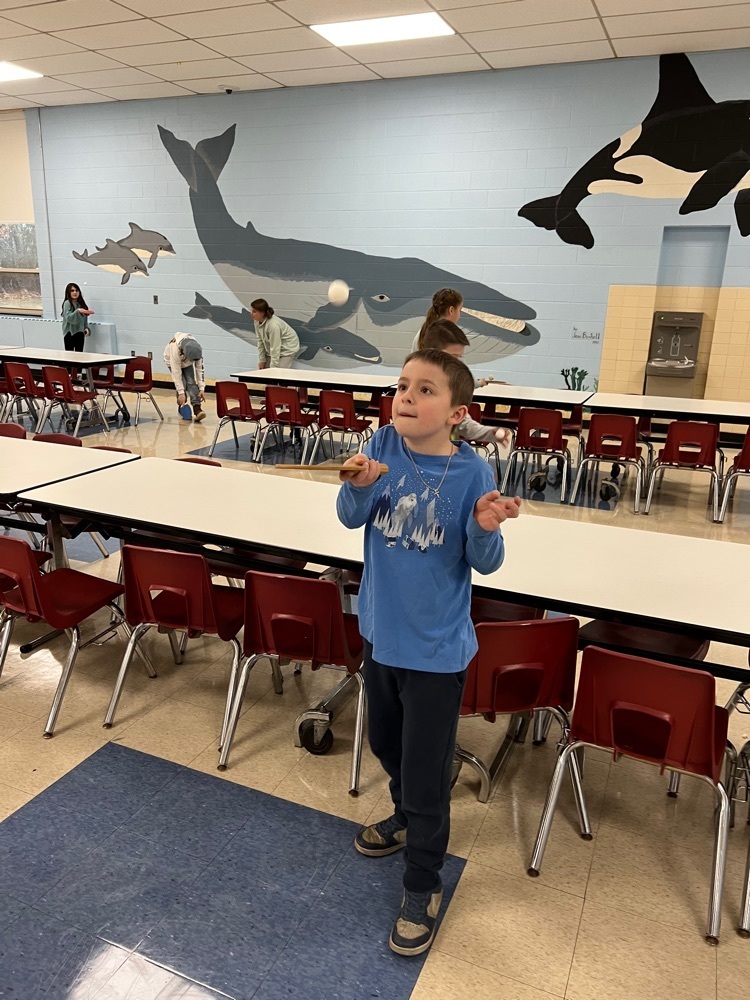 Surprise guest serving our students in our cafeteria today at DWS!